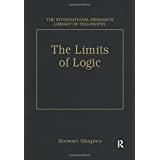 Hardcover:

 

552 pages
Publisher:

 

Routledge; 1 edition (31 Oct. 1996)
Language:

 

English
ISBN-10:

 

1855217317
ISBN-13:

 

978-1855217317
Product Dimensions:

 

17.8 x 4.4 x 25.4 cm

Used book, in good condition and free from any notes, underlinings, highlighting or damage. 

'Almost every significant paper on second-order logic and the philosophical importance of the Löwenheim-Skolem theorems is here in this collection...a useful addition to the library of anyone interested in the nature of logic in general and in the function of second-order methods in particular.' Studia Logica

Synopsis

The articles in this volume represent a part of the philosophical literature on higher-order logic and the Skolem paradox. They ask the question "what is second-order logic?" and examine various interpretations of the Lowenheim-Skolem theorem.