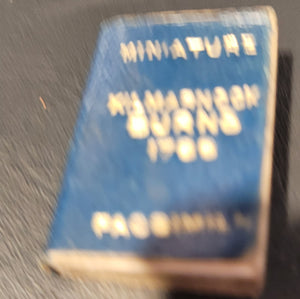 Poems Chiefly in the Scottish Dialect c1899 3rd copy 1 3/4" x 4"
A facsimile of the Kilmarnock first edition of 1786. Bound in dark blue flexible leather with "Miniature Kilmarnock BURNS 1786 Facsimile" in gilt on cover. Gilt
edges. Fine
 Sold by a collector in a public auction at Bonhams, 9th November 2022.
#58