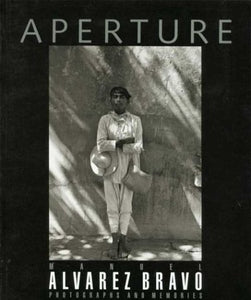 Title:  Aperture 147, Manuel Alvarez Bravo: Photographs and Memeries.
Publisher: Aperture
Publication Date: 1997
Binding: soft cover
Book Condition: VERY GOOD
Manuel Alvarez Bravo's photograph "Senor de Papantla" on front cover. Aperture magazine is the flagship publication of Aperture, founded in 1952,  based in New York City, it is a leading international quarterly journal specializing in photography.