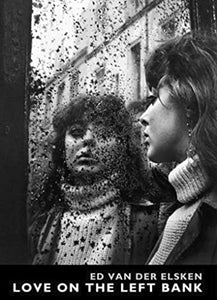 Title: Love on the Left Bank
Publisher: Dewi Lewis Publishing 1999-11-19, Stockport
Publication Date: 1999
Binding: hardback in original publisher's shrink-wrapping.
Book Condition: New
A facsimile edition of one of the "classic" photography books. Elsken focuses on the Left Bank of Paris in the 1950s—a time when it was recognised as a centre of creative ferment which would determine the cultural agenda of a generation. With its unconventional, gritty, snapshot-like technique the work has been acclaimed as expanding the boundaries of documentary photography.
About the Author:
Born in Amsterdam, Ed van der Elsken(1925-90) is recognised as one of the great photographers of the century. His books include Bagara, Jazz, and the widely acclaimed Sweet Life. His last book, Hong Kong (Dewi Lewis, 1997) was published posthumously. His archive is held by Netherlands Foto Institute. Exhibited in 'Documenta'. Major shows throughout Europe including the Photographers' Gallery, London.