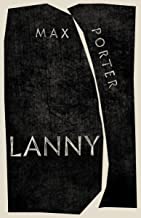 Condition New/New
ISBN 100571340288 ISBN 139780571340286
Bookseller Inventory #5011
Title LANNY
Author MAX PORTER
Format/Binding New dustwrapper in protective clear cover.
Book Condition New New
Jacket Condition New
This is a new UK
first edition
hard cover of this title published by Faber & Faber in 2018 and
SIGNED
BY THE AUTHOR DIRECT TO THE TITLE PAGE. The book comes with a special card print (18 x 25 cm.) which is ALSO HAND SIGNED BY MAX PORTER and numbered out of 500. The dust jacket is in new condition. It is unclipped and states UK £12.99. The book is new and the copyright page has the numbers 1-10 present to confirm the first edition state.