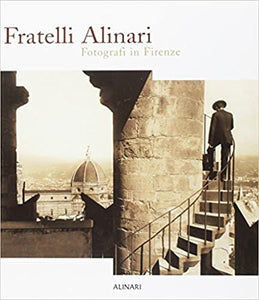 Title: Fratelli Alinari. Fotografi in Firenze. TEXT IN ITALIAN.
Publisher: Alinari IDEA
Publication Date: 2003
Binding: Softcover
Book Condition: Near fine.
The Alinari brothers, began as engravers in the Bardi studio in Florence, and particular attention is given to the influence of the Paris ateliers on Leopoldo and the importance of the historical moment of the unification of Italy.
The cultural objectives and the working methods of the Florentine studio were distinctive and imitated throughout Europe. Before long the Alinari were thought of as the representatives of the Italian image around the world.
The second generation of photographers continued to profit from the knowledge acquired and developed new inventions and techniques, never losing sight of the established guidelines. The distinctive Alinari mark is there, no matter what the subject of the photograph.
The Alinari studio was also influenced by the other arts such as sculpture and architecture.