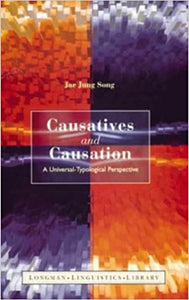 This text examines the structural similarities of causatives between languages and the pragmatic foundations of causatives. A wide range of languages are considered, taken from a database of over 600
 

languages, offering an international approach to causative construction.
XIV, 295 p. ; 21 cm.
Contents:
Comrie's universal grammar of causatives - an alternative interpretation; a typology of causative constructions; the evolution of causative affixes - a study in diachronic typology; Korean - a PURP type language; the functional basis of the typology.