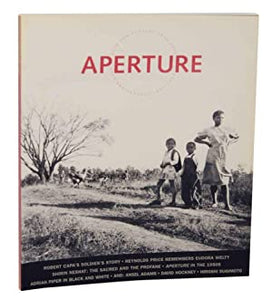 Title:  Aperture 166, 50thAnniversary issue.
Publisher: Aperture
Publication Date: 2002
Binding: soft cover
Book Condition: VERY GOOD
Eudora Welty's photograph "Too Far to Walk It" on front cover. Aperture magazine is the flagship publication of Aperture, founded in 1952,  based in New York City, it is a leading international quarterly journal specializing in photography.